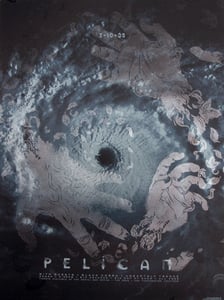 $

12.00 - On Sale
Here is an 18"x24" 4 color silk screened poster.
It is a colaboration between Michael Tabie (luredesigninc.com) and myself.
He did the image of the hurricane and text and I did the illustration of the hands. The poster and colored inks are all dull in shine and the hand illustration is printed in a gloss varnish so it pops out as it has light shown on it. Super sweet!!!!